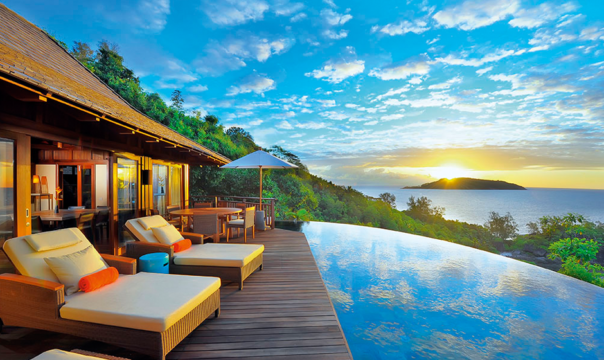 Constance Hotels & Resorts is a collection of luxury hotels in authentic destinations across the Indian Ocean.
Beautiful Mauritius, Magical Maldives, True Seychelles, Authentic Madagascar & Soulful Zanzibar.
From luxurious glitz to Robinson Crusoe-like escape, you will be whisked off to timeless adventures in our hotels surrounded by a turquoise lagoon and genuine personnel.
GASTRONOMY
Regardless of regional differences in cuisine, Constance philosophy of food embraces nature's diversity and serves beautifully crafted food through fresh produces, innovative techniques and a harmony of flavors. Amateurs de vin can request to have their fine food paired with an exclusive wine from our exclusive wine cellar.
Gastronomy at each Constance Hotels & Resorts, infused with a pinch of local cuisine will send you on an aromatic journey!
DIVING
Diving in the Indian Ocean at Constance Hotels & Resorts is a must!
Whether you choose the Maldives, Seychelles, Mauritius, Madagascar or Zanzibar, your holiday in the Indian Ocean will be complete only after exploring the world beneath the crystal clear water surrounding every Constance Hotels & Resorts.
Whether you choose to perfect your skills, increase your confidence or simply have fun; under the guidance of our dive pros and excellent visibility of the water; you will be mesmerized by the inhabitants of the vast reef-formations. 
From Manta Rays to mighty Whale sharks; Turtles to dolphins, your encounter with Indian Ocean's marine life will be memorable!
U SPA BY CONSTANCE
Happiness is the emotion of wellness…
Put your feet up, let your hair down and enjoy a blissful trip to your complete well-being.
U Spa by Constance is designed with you and your happiness in mind. All our Spa treatments are crafted to revive your body and soul so that you reach a state of bliss and wellbeing that will leave you with lasting happiness.
WEDDING
Say "I do" on blindingly white beaches, over crystal clear water or under swaying palm trees at Constance Hotels & Resorts.
You have only the world's famous destinations to choose from: From paradise Mauritius and luxurious Seychelles to magical Maldives and unspoilt Madagascar.
Enjoy your romantic escape while everything else is taken care of by dedicated personnel of Constance Hotels & Resorts.
HONEYMOON
Get far away from everything and everyone while enjoying impeccable service in your honeymoon: that's what true luxury is all about. Constance Hotels has chosen some of the most charming islands in the Indian Ocean to provide you with unforgettable experiences. Its exclusive resorts nestled onto pristine beaches guarantee you a romantic, Robinson Crusoe-style getaway.